Biz Bootcamp Certification
Whether you're dreaming of starting your own personal styling business or you've been working your side hustle for a few years, this comprehensive bootcamp will give you everything you need to set up a solid foundation to build a successful personal styling business. This is a 12 week online course that is taught live with 12 pre-recorded video lessons, a 30-page workbook, access to a private Facebook group chock full of resources. When you join, you'll also get access to 6 live group coaching calls every other week! BONUS - you get access to ALL Biz Bootcamp calls for life!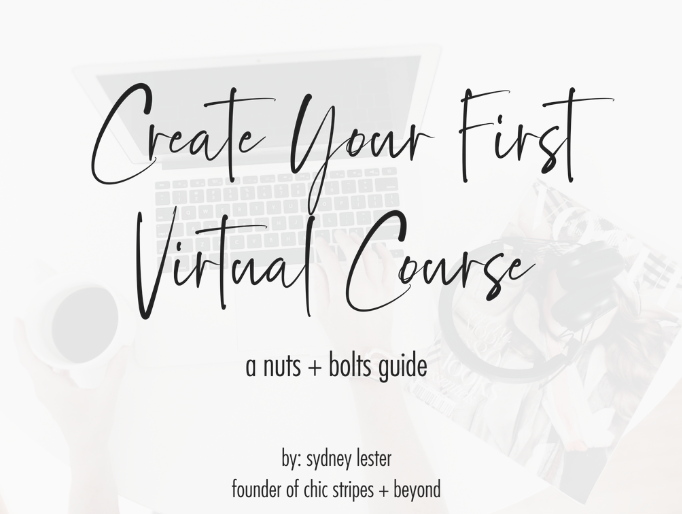 Create Your First Virtual Course
Ready to take your styling business online and reach MORE customers? This online course will walk you through all the steps and processes you need to set up and launch your first virtual course.
How to Write Newsletters People Want to Read
Ready to build your community, connect with your audience and write newsletters that convert to sales? This pre-recorded hour training will cover the 3 T's that you need to successfully build a newsletter that people WANT to read. You'll receive the full-color PDF slides along with a BONUS video that gives you a step-by-step guide to setting up + sending your first MailChimp email.